Recordings • Videos • Workshops • Performances • Yoga Accompaniment
Music for Wellness CD
Improvised musical expression on keyboards and electric violin
that conveys the raw and honest emotion
associated with sacred awareness
to accompany
Yoga * Meditation * Massage
| | |
| --- | --- |
| | Sample Audio |
Order Your Copy HERE
Also Available with Your Logo with a quantity discount. Details HERE


Yoga Collaboration
Electric Violin and Computer provides the music for your yoga practice
in person indoors or outside!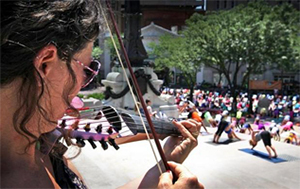 Music Wellness Workshops
An Audio Visual Presentation
for self healing and combating
PTSD, Depression, Stress, Grief

Music For Wellness DVD of breath taking images and healing affirmations
accompanied by
a soundscape of electric violin and keyboard
imbedded with healing vibrations and binural beats.

In addition is a pre-talk / discussion about
healing vibrations and a "how to"
for listening.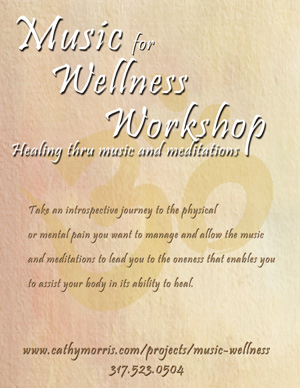 Workshop Collaborations


Bring Music Wellness to your workshop!

Sacred Romance Performance
Music, Poetry and Dance
come together
in an exhilierating and transcending event
that will take you to The Radiant One
Electric violin & Keyboards
Sufi Poetry
Contemporary Dance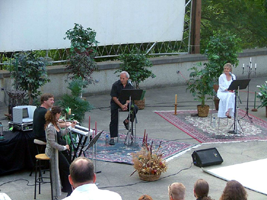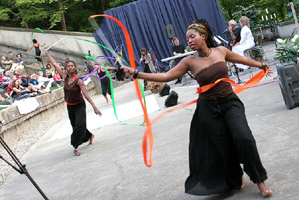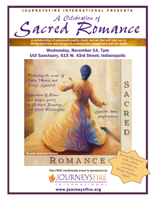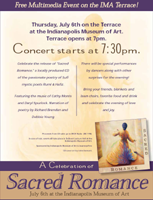 Music For Wellness DVD
An audio visual meditation for wellness
Heal Yourself
Transcend thru music on a journey where your focus is on healing.
With each musical selection take an introspective journey to the physical
or mental pain you want to overcome.
Allow the music to lead you to the oneness that enables you
to assist your body in its ability to heal.